Gill Manly and Joanna Scanlan's devised piece about obesity and mental health is a no-holds barred look at the impact obesity has on mental health and how mental health leads to obesity.
I've always believed that obesity should be treated as a mental health condition, in the same that anorexia and bulimia are. Gill Manly's relationship with food was complex, she enjoyed it so much that it was driven by her mental state (the highs and lows) rather than hunger. She found herself weighing 24 stone and undertook an operation that lead to her losing 11.5 stone in a year. The Elephant in the Room isn't simply about Manly at her heaviest but it is a playsical about her other conditions; her poor relationships with men and her parents, her addictions to cocaine that fuelled her past and her eating as well as her OCD. Manly is a complex woman.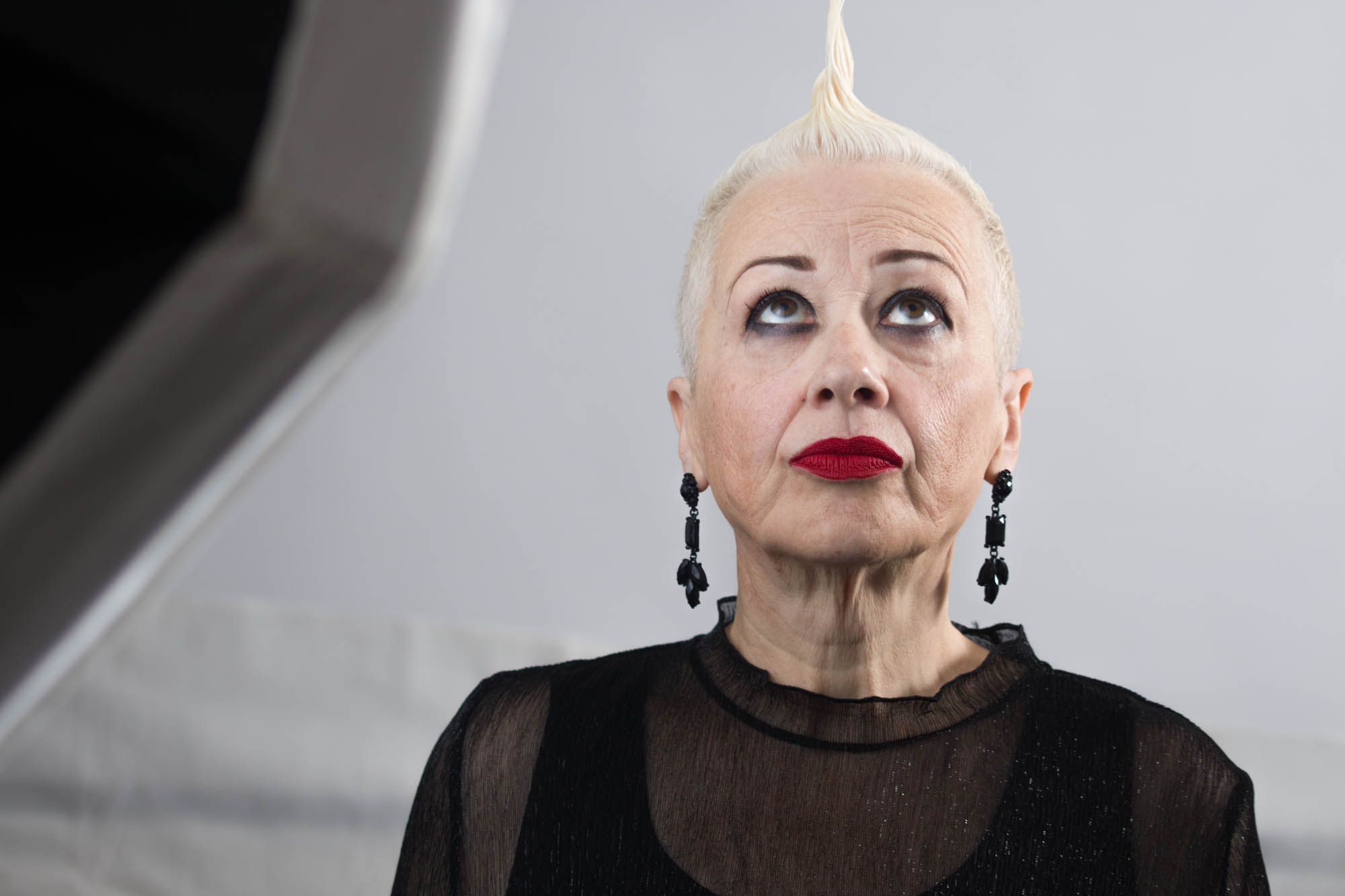 The playsical format allows Manly to show off her stunning vocals. A jazz singer by trade there are elements of tragic singers in her voice; Judy Garland, Liza Minnelli, Billie Holiday etc and there is something to be said about Manly's troubled life influencing the soul of her musical work. Joanna Scanlan provides humour as the Good Fairy Rainbow with Ellie Scanlan as Nurse Ellie, part stage manager/part assistant to the Good Fairy. It is Scanlan who not only grants the wish of weight loss but helps Manly, who strips down to her pants, to face her demons. The addictions, the head hunger and as a result of the operation the excess skin losing a large amount of fat quickly brings.
This is a work in progress and it has a lot of early potential. Adrian York and Gill Manly's songs really express Gill as a character. It is also rare to see stories about women in their mid-fifties (Manly is open about her wish for good sex reminding those that need to be reminded that a sex drive exists in the old and young) but also a really candid look at morbid obesity and a procedure not many know about. At times it can get quite squeamish but this is about Gill and her sacrifices. I have a close friend who had similar surgery and the physical transformation is a clear confidence builder. Manly talks about being able to buy clothes off the rack, for example, no longer the elephant in the room and appearing to be like everyone else but there is also a constant fight. My friend still watches what she eats, allows herself cheat days but she has the confidence to meet her goals.
The biology may have changed you physically but can it stop the demons that lead to the obesity in the first place. Scanlan as the Fairy Rainbow, is a larger lady and isn't portrayed as someone who feels they need or wants this surgery. She seems happy, confident and it is great to see Manly and Scanlan not judging each other or anyone else. I have another friend who embraces her 'fat', and it is great to see a show that reflects women I know in my life. This is an interesting production and I look forward to seeing it develop over time.
The Elephant in the Room is on at Matthews Yard as part of the Croydonites Festival on 16-17 May. It is now sold out but will have life elsewhere