A Right Royale Tea from BoRo Live Experiences is a fun and frothy show aimed mostly at the grey pound and those looking to expand on their afternoon tea experiences. The show is not ground breaking, at this preview character relationships seemed confused, the attempt to set it in 1920s doesn't really work but it has a lot of heart and a traditional menu that will appear to certain types, the show ends with a rendition of Rule Britannia , like a night at the Proms but with a much more sensible bedtime on offer
The strengths come from the cast Giselle Summers and Jason Taylor as the sloshed and dim Lord and Lady Right, who have invited you to tea to fund their repairs to their grand mansion (thankfully the hotel does not look like it is falling apart) with the richly voice Bruce McIntosh as their long suffering lawyer. Sadly not all characters are well developed Ginny's longing to run away on a ship isn't really developed, Carl Christopher's Patrick is a lovely concept but his story of loyalty doesn't really work in this frothy show with tea and scones and Luke Pieters Colin was a sweet idea for Christopher's Patrick to bounce off but it never quite came together.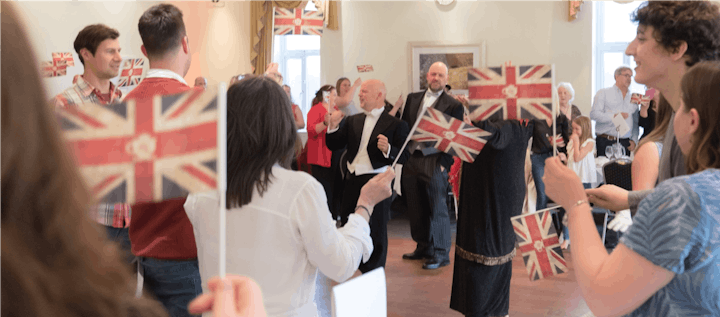 What did work was the afternoon tea; though tea refills were limited there was an adequate amount of food. In a world full of Masterchef finalists curating immersive menus sometimes it just needs to be simple and traditional. This isn't for the immersive adrenaline junkies; this is basically dinner theatre but by attracting traditional audiences with its Sunday afternoon slot it means that this show has potential, on the Strand I will be surprised if this doesn't attract lots of tourists.
In these uncertain political times this is a refreshingly old fashioned show and it is a nice summer treat for all ages, your nan may not watch Game of Thrones but she will appreciate scones, cream, jam and lovely cup of tea.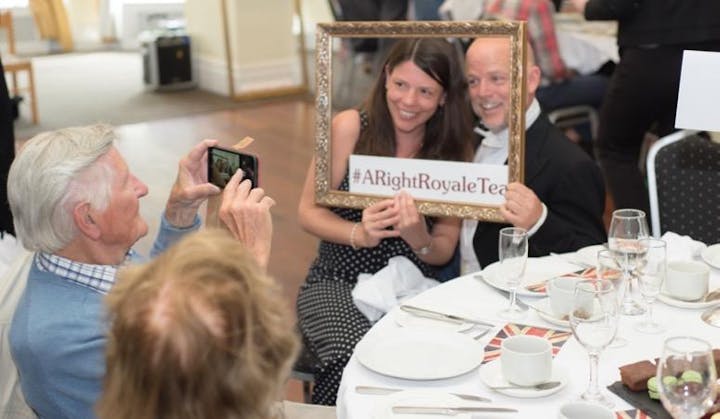 A Right Royale Tea is on every Sunday unti 1 September 2019. Tickets from £59.95 http://www.arightroyaletea.co.uk/