In light of the continued lockdown and isolating World Theatre Day seemed a good time to look at the latest arts and culture responses.
BBC Arts has launched a Culture in Quarantine season across its television, radio and online network , which includes a four-part series Museums on Quarantine and an extensive performance schedule, including David Grieg's new play on Radio 3, new work from the Ballet Boyz and six RSC performances focusing on the school syllabus.
Over at the Royal Court they will be streaming David Ireland's Cyprus Avenue, which I reviewed in April 2016 during its first London run. Set in Northern Ireland Stephen Rea gives a critically acclaimed performance of a Belfast man dealing with his identity in a changing Northern Ireland. The performance will be available from 27 March to 26 April 2020.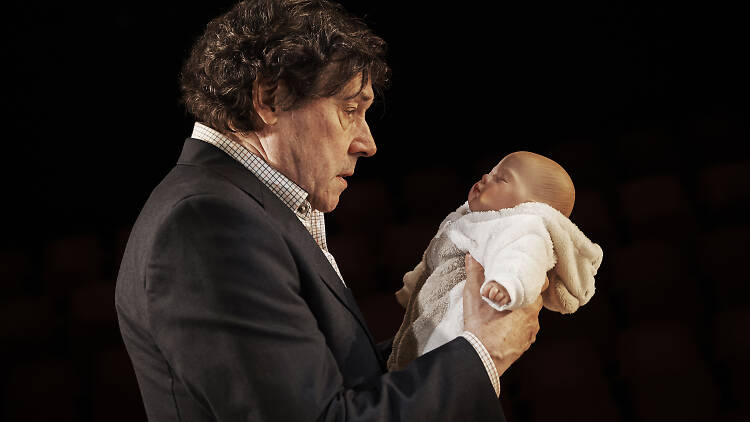 National Theatre will continue to make its Collection free to school and colleges as part of its National Theatre at Home launch. From 2 April at 7pm National Theatre will stream a play from its NT Live archive and make it available for 7 days. The first play will be Richard Bean's One Man, Two Guv'nors with James Corden and Oliver Chris with Jane Eyre, Treasure Island and Twelfth Night to follow in subsequent weeks.
Theaters might be largely closed, but fans can still celebrate and enjoy 'World Theatre Day' this Friday with this interactive world map, https://www.ticketsource.us/blog/top-musicals-around-the-world, which shows the most popular musical in each country.
Using Google search data from the past 15 years, the map showcases just how diverse musical theatre is around the world. There are a few surprises too!
You can still stream a wide range of productions;
Globe Player – the best of Shakespeare's Globe; a mixture of free and paid for content
Marquee TV – features work from the RSC, Glyndebourne, the Royal Opera House and a selection of other companies; free trial for 30 days
Digitaltheatre.com – plays, musicals, dance and opera; subscribe for £9.99 a month or rent shows individually
Curve (Leicester) are going to share an archive recording of their critically acclaimed production of Memoirs of an Asian Football Casual online for free. The production will be uploaded today (Friday 27th March) at 7pm and will be available on their website – curveonline.co.uk for a week. As a registered charity, if audiences would like to support Curve, and all the work they do both on and off stage, and so they can continue to thrive in the future, a discretionary donation can be made to them here.
Henry V starring Aaron Sidwell and Lauren Samuels will be streamed live to the Barn Theatre's Facebook, YouTube and Twitter accounts for World Theatre Day on Friday 27th March at 6pm GMT/2pm EST.  The performance will then remain on the platforms for future audiences to enjoy.
Original Theatre Company's productions of Alan Bennett's THE HABIT OF ART and Ali Milles's THE CROFT, both of which were touring the UK, will now each have an online launch performance:  THE HABIT OF ART on Thursday 26 March at 8:15pm and THE CROFT on Friday 27 March at 7:30pm. The performances are available to pre-order now. The videos will then be available to watch online until 2 June 2020.
The performances are available to watch at www.originaltheatreonline.com
That is just a small selection of what is on offer. Happy World Theatre Day!