Malaprop Theatre's Jericho is a look at WWE, journalism, Ireland, being a woman in Ireland, being a woman and possibly a reference to ASMR. For me it was a mess, a sincere mess let down by a weird focus on WWE that never works (please can we have more plays slagging off Vince McMahon) and a real disjointed feeling that comes from the 7 people in the company getting a say but only two people on stage to say it. It has all the chaos of the later stages of a Royal Rumble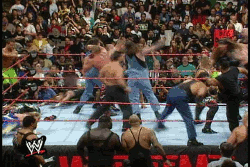 There is a real lack of balance; Maeve O'Mahony is a charismatic performer and when Jericho works it works really well but it is unbalanced by it not working well. The scenes with her mother via text about the Irish abortion referendum are unbalanced by the odd aggression from the opening and her scenes with John Gunning, who mumbles his way through scenes. There is a section about how he has an ASMR channel (I think he does a lot of chewing of food and mentions a large number of subscribers) and as an avid ASMR viewer I struggled to get the point, struggled to understand Gunning's purpose beyond a short scene where they wrestle after she deals with some internet trolls.
The wrestling though. I knew I was going to hate it when O'Mahony shouted: "This isn't about Chris Jericho".
Why, why isn't it about Chris Jericho? All the plays are about abortion and being a woman, it would have been a unique selling point. Had I not been so desperate to leave after the show I would have asked the many men in the audience (Shout out to a man who whooped when she rhetorically asked if anyone liked wrestling) if this is what they expected.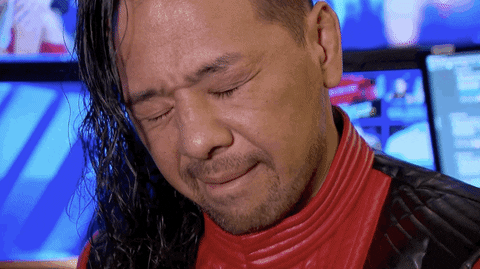 It was clear the idea of a show about wrestling had lured them in and for a show about feminism, it could have focused more on women in WWE. As someone with a partner with a strong interest in wrestling there was so many comparisons to be made about the developments and undevelopments *side to the Saudi Arabia nonsense* in Women's wrestling that would have worked really nicely with the feminism themes in the play. No audience member should feel they could produce a better play about WWE wrestling but I doubt I am the only one.
In any other production, these contrasts should give a production depth and flavour, all these elements should blend particularly when this production that really embraces technology in the light of fringe limitations but it is just a boring mess. I came out with the feeling of unhappiness and feeling let down. It showed so much promise, why did Jericho make me feel as low as when Velveteen Dream didn't enter the Royal Rumble ring.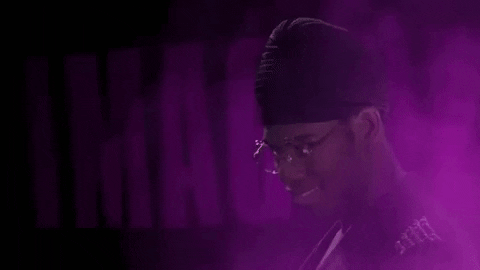 Jericho is on until 10 February https://vaultfestival.com/whats-on/jericho/